We need to ask ourselves from time to time "Am I really in faith?" The Bible says "Examine yourselves as to whether you are in the faith. Test yourselves...." (2 Cor.13:5). To help us answer the question accurately, I will further break it down into three sub-questions.

Are you in Faith or in Fear?
Some people are afraid of the devil, of death, of the surgeon's knife, of hell, etc. and they claim to be in "faith" or, like somebody said, "Join the band-wagon of faith". You must understand that faith and fear don't mix; they are reciprocals; The only fear we are allowed to have is the fear of God and even that in itself is without torment. It is the reverential fear of, and respect for God and His Word that keeps us from sin! Truly the fear of God will deliver you from every fear in your life- the fear of death, the fear of lack, the fear of failure, the fear of the devil, etc. Paul was not afraid of death. Hear his attitude to death: "for to me, to live is Christ and to die is gain." (Php.1:21). He struggled between the two options, and Paul only chose to stay around because he judged that it was more needful for the Philippians! (V.24). The Bible says Jesus overcame him that had the power of death (i.e. satan) and released those who through the fear of death live all their lifetime subject to bondage (Heb.2:14, 15). We have not received the spirit of bondage again to fear! Paul was not afraid of lack. He said he had learned in whatever state he was, to be content; "I know how to be abased and I know how to be abound. Everywhere and in all things I have learned both to be full and to be hungry, both to abound and to suffer need. I can do all things through Christ, who strengthens me." (Php.4:13) Even if we were driven into faith by the fear of hell or by any other fear, we must not remain in that fear. The Bible says, love has been perfected among us that we may have boldness in the day of judgement "There is no fear in love, but perfect love casts out fear, because fear involves torment."(1 John 4:17, 18). Faith in God drives out fear from us! The psalmist said: "The Lord is my light and my salvation: whom shall I fear? The Lord is the strength of my life; of whom shall I be afraid?" (Ps.27:1). God Himself has said "I will never leave you nor forsake you." So we can boldly say: "The Lord is my helper, I will not fear what man can do to me?" (Heb.13:5, 6). A lot of prayers are driven by fear and not by faith. A lot of "faith-confessions" are fear-driven. You must overcome your hidden fears by confronting them with God's word! What could ever go wrong that hasn't already been taken care of by God's Word?

Are you in Faith or in Presumption?
To presume is: to suppose to be true; to take for granted; to take the liberty; to be impudent, etc. The Message Bible puts it this way "Test yourself to make sure you are solid in the faith. Don't drift along taking everything for granted." (2 Cor.13:15) "Faith comes by hearing the Word of God." (Rom.10:17) That is, the "Quickened" or "Spoken" Word (Gr.'Rhema') of God. Jesus said "Man shall not live by bread alone, but by every word that proceeds from the mouth of God" (Matt.4:4). The Bible tells us that the Word of the God is living and powerful and sharper than any two-edged sword (Heb.4:12). The "Spoken" or "Quickened" Word is also called "the Sword of the Spirit" which is part of God's armour the believer is meant to have on (Eph.6:17). The easiest way into presumption is to stop hearing from God! Faith does not come by "having heard" but by "hearing" the Word of God. Man does not live by the words that proceeded out of the mouth of God, but by every Word that proceeds from His mouth! Can you imagine what could have happened if Abraham stopped hearing from God after the first instruction to go offer his son Isaac as a burnt sacrifice? (Gen 22) The child of promise would have been killed! We must learn to keep our ears glued to the mouth of God. It is not just about what God told you yesterday, it is also about what He is saying now! It is not just about God's written commandment, it is also about His voice. "And all these blessings shall come upon you and overtake you, because you obey the voice of the Lord your God." (Duet.28:2). Jesus said "My sheep hear my voice and I know them and they follow me." (Jn.10:27). It is as many that are led by the Spirit that are the sons of God (Rom.8:14). A lot of folks are presuming on God; His manifest presence, His ability and willingness, His grace, His mercy, etc. and they take a plunge into the deep, claiming to be in faith. David didn't presume on God rather He asked: "shall I pursue these troops? Shall I overtake them?" And the Lord answered him "pursue, for you shall surely overtake them and without fail, recover all" (1 Sam.30:8). Don't forget that David was a Jew, he had a covenant with the God of Israel; yet he wanted to hear from God specifically in that particular situation. You can become a 'faith' casualty if you walk in presumption. The Bible says, Samson awoke from his sleep and said "I will go out as before, at other times and shake myself free. But he did not know that the Lord had departed from him" (Judg.16:20). Was Samson not a Jew? Samson presumed on God's presence with him. The Bible says, God worked unusual miracles by the hands of Paul, "then some itinerant Jewish experts took it upon themselves to call on the name of the Lord Jesus over those who had evil spirits…" The end of that story was that the man who had the evil spirit leaped on them, so that they fled out of the house naked and wounded (Acts.19:11-16). The Psalmist prayed "keep back your servant also from presumptuous sins. Let them not have dominion over me. Then shall I be blameless and I shall be innocent of great transgression" (Ps.19:13). Yes, God is everywhere but He does not manifest everywhere: The Hebrew men replied Nebuchadnezzar "Our God whom we serve is able to deliver us from the burning fiery furnace, and He will deliver us from your hand, O king. But if not, let it be known to you O king, that we do not serve your gods, nor will we worship the gold image that you have set up" (Dan.3:17,18). Did you notice that, one, those guys were not afraid of death, two, they were not afraid of men, and three, they did not presume on God's deliverance. But thank God, He delivered them in the fiery furnace. Here, God did not deliver them from the fire but He delivered them in it! He said He will be with us when we pass through the fire and the flame, and the fire wont burn us nor the flame scorch us (Ish.43:2). A lot of folks are in presumption while claiming to be doing great things for God. They start something in the flesh and expect God to come and bless it. Understand this clearly, God can't be blackmailed. What He didn't order for, He won't pay for! What He is not the Author of, He won't be the finisher of! So, get your orders correctly from Him and even after you have heard from Him, stay in touch with Him.
(To be continued .....)

God Bless you!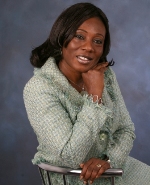 Rev. Funke Ewuosho

---------------------------------------------------------------------
Please visit our various websites for further studies, view/listen to clips of our latest messages and order products online. You can also refer your friends to our websites:

www.fowm.org
www.cybermessages.info
www.dtnbroadcast.org
www.wisdomestore.com
Streaming Faith Network
FOWM Podcast