Parenting is one of the greatest challenges in the 21st century in view of the changes in the society, in the laws, etc, all in the name of civilization and modernisation. Children are put under severe peer pressure to be or have what they are not quite ready for. One of the activities of the anti-Christ is to "intend to change times and law" (Dan 7:25). Have you noticed that children grow up so quickly now? Waiting is no more a virtue; they want everything now! Yet, maturity is said to be the ability to delay gratification. The prodigal son asked his father to give the portion of goods that falls to him, he took all, left for a far country and there wasted his possessions with prodigal living (Luke 15:11-14). Paul wrote in 2 Timothy 3:1-3, that there will be very difficult times in the last days, because among other things, people will be disobedient to their parents and ungrateful. They will consider nothing sacred (eg marriage, sex etc); they will have no self control, and have no interest in what is good, they will be puffed up with pride and love pleasure rather than God. Yet the challenge is "Don't copy the behaviour and customs of this world, but let God transform you into a new person by changing the way you think" (Rom. 12:2 NLT). We are to be in this world but not of this world. The enemy is bombarding the minds of children from every angle with all kinds of vices- through friends; school ideologies and theories being taught, the media, literature, etc. Nebuchadnezzar, King of Babylon took young men in whom there was no blemish, but good looking, gifted in all wisdom, possessing knowledge and quick to understand, who had ability to serve in the King's palace and whom they might teach the language and literature of the Chaldeans" (Dan. 1:4). Note that the world (and satan is the god of this world) catches them young and goes for gifted and talented ones. Satan preys on precious souls.

There is a huge generation gap, yet God is a God of generations; He thinks generationally! He is the God of Abraham, Isaac and Jacob! God wants values and virtues to be passed on generationally. (Deut. 6:4-9) The future of parents lies in their children e.g. What God said to Abraham and David depended on their children walking in God's ways (Gen. 18:19, 1 Kgs. 2:2-4). The future of every nation lies in the youths of that nation. Children don't trust their parents. Children think that they are wiser and better than their parents. Parenting is becoming an obsolete thing. Proverbs 30:11-14 describes a generation that dishonours their parents, that is pure in its own eyes, that is proud and knows it all. God ordained the family and His plan is still that children be raised in the family structure. Even Jesus was raised in a family. He had earthly parents and siblings; the Bible says that He submitted himself to Joseph and Mary (Luke 2:51). Somebody said "Raising children is more difficult than raising the dead", but thank God with Him all things are possible. We can still raise godly children in an ungodly world. "and the light shines in the darkness, and the darkness did not comprehend (it overcame) it." (Jn. 1:5).

HOW TO RAISE GODLY CHILDREN
1. Don't look to yourself alone. Ps. 127:1
"Unless the Lord builds the house they labour in vain, who built it. Unless the Lord guards the city, the watchman stays awake in vain". The arm and flesh shall fail. Not by might or by power, but by My Spirit says the Lord. God says "All your children shall be taught by the Lord, and great shall be the peace of your children" (Isaiah 54:13). It is grace that teaches us to deny ungodliness and worldly lust and to live soberly and righteously and godly in the present age (Titus 2:11-12). Trust that grace to teach them. (Also Ish. 44:3b, Joel 2:28, Ish. 49:25)

2. A paradigm shift. Ps. 127:3
"Behold, children are a heritage from the Lord, the fruit of the womb is a reward". See your children as gifts from God. See yourself as a steward over those gifts, who also will give account to God. It puts a sense of responsibility on you. This mentality would change a lot of things in your parenting method.

3. Proverbs 22:6 "Train up a child in the way he should go and when he is old, he will not turn from it".
Note that you don't train them in the way you want them to go, but in the way they should go. Ephesians 2:10 says we are God's workmanship created in Christ Jesus for good works, which God prepared beforehand that we should walk in them. Find out the way your child should go and train them in that way- it is your responsibility. And remember that each child is different from the other- different gifting and talents, different purpose, different temperament and personality, etc. Deal with them knowledgeably.
To be continued......

God bless you!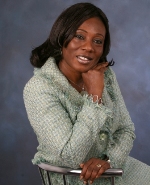 Rev. Funke Ewuosho

---------------------------------------------------------------------
Please visit our various websites for further studies, view/listen to clips of our latest messages and order products online. You can also refer your friends to our websites:

Fountain of Wisdom Ministries
Wisdom Life Training Center (Bible School)
CyberMessages
Discipling the Nations Broadcast
Wisdom E-Store
Streaming Faith Network
FOWM Podcast
Live Radio Webcast
Live TV (Video) Webcast