STREAMS OF KNOWLEDGE
Author Rev. Kola Ewuosho on 29th July, 2008. 19:01
---
There are 4 streams of knowledge that God has been revealing to the Body of Christ. We need to be established in these streams. They can be likened to the waters that Ezekiel saw in chapter 37. All these streams make up the RIVER OF GOD. The first stream is the STREAM OF IDENTITY
Who are you? Who has God made us in Christ? Ephesians 1 has a lot to say about this. The principles of faith find their place in this stream. They are fundamental to our walk with God. Subjects like, confession of God's Word, walking in love, watching over your heart with diligence all find their place in this stream. We must be established in who we are in Christ. When we know who we are, we can then know what we can do. We must have the image of God in us: How God sees us in Christ. We have been made legally righteous, saved, redeemed, sanctified, blessed, empowered etc. We need to see these things as already settled so we can start walking in them. Know your identity in Christ.
The second stream is the STREAM OF PURPOSE
God is revealing His purpose to us in Christ. Everything God does has a purpose. The prophetic teachings coming into the Body of Christ are for a purpose. The purpose of all these teachings is Christlikeness. The changes that Moses, Joseph and others went through, before they came to the fulfilment of purpose, can be likened to the changes that produce Christlikeness in us. How do you relate with the experiences in your life? Your attitude matters a lot. How much of Christ is reflected in you? Like Esther, can you say 'if I perish, I perish'? Like Ruth, can you forsake all and follow after covenant love? We need a sense of purpose. As we act on God's Word let us stand true to His Word and character. Read Mathew 5 and see the beatitudes. No matter what we are going through, if we would pray in the spirit, speak God's Word, keep our hearts tender before God and walk in love, God will work out His purpose in our lives.
The third stream is the STREAM OF RESPONSIBILITY
When you know who you are and your purpose in God, you get responsible. We are responsible to evangelise, pray, give to the poor and to be the salt and light of the earth. We are His Family, His Body and His Army. We are responsible to love one another.
The fourth stream is THE STREAM of KNOWING GOD
Men who walked with God, knew Him. It takes all the streams to get to this point of knowing God. This is the portion of the waters that carry you, the swimmer. This is when you are so full of God, His Word, His presence, His power and character, that you become a carrier and distributor of His power. You are more conscious of God than problems. Daniel 11:32 says: "They that know their God shall be strong and do exploits."
My prayer is that we will all be established in these streams so that we can swim in the RIVER OF GOD as recorded in Psalms 46.
The Lord Bless and keep you!
God's Servant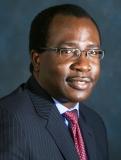 Rev. Kola Ewuosho



   ---------------------------------------------------------------------
Please visit our various websites for further studies, view/listen to clips of our latest messages and order products online. You can also refer your friends to our websites:
www.fowm.org
www.cybermessages.info
www.dtnbroadcast.org
www.kolaewuosho.com
www.wisdomestore.com
Streaming Faith Network