Continued from Part 1

4. Teach them
Deut. 6:6-9 "You shall teach them diligently to your children, and shall talk to them when you sit in your house, when you walk by the way, when you lie down and when you rise up" (v.7). Don't assume they know it, teach them. (Prov. 23:22; 19:27, 1:8-9, 3:1-4). Teach them what you expect from them.

5. Discipline them
Don't be afraid to discipline your children when necessary. Prov. 29:15-17, 22:15, 13:24, 19:18. "Now no chastening (i.e- discipline) seems to be joyful for the present, but painful, nevertheless afterward it yields the peaceable fruit of righteousness to those who have been trained by it" (Heb. 12:11). Remember, Eli and Samuel did not correct or restrain their sons.

6. Model things before them
Jethro said to Moses about the children of Israel, "And you shall teach them the statutes and the laws and show them the way in which they must walk and the work they must do". (Ex. 18:20). Peter charged his fellow elders to be examples to the flock entrusted to them (1 Pet. 5:3). Timothy was also to be an example to the believers in word, in conduct, in love, in spirit, in faith and in purity, (1Tim. 4:12). Note that children don't do just what you say, but what you do.

7. Be there for them!
Somebody said delegation without supervision is abandonment! Don't abandon your children, don't leave them to themselves. Commitment breeds commitment. Whatever you would require of them, make sure you have first invested into them. "No deposit, no withdrawal". Jesus first loved us, before we could love Him. A lot of parents want to reap from their children what they haven't sown into them. Invest time, money, love and yourself into your children. Bond with them when they are little. Give them good memories. Someone said "A happy childhood is one of the best gifts that parents have it in their power to bestow". Another said "the best thing you can give children, next to good habits, are good memories". Do things with them and for them. The family is God's answer to the decadence in the world today. God ordained the family to provide a safety net for children.

8. Give them responsibilities
Jethro told Moses to appoint among the people able men who will judge small matters and will bear the burden with him (Ex. 18:21-23). When you have taught them, trained them and modelled things before them, invested in them, it is only appropriate for you to let them do things. You must train them to be responsible people. Let them share in family responsibilities and values. Give them those responsibilities proportional to their age and ability.

9. Listen to them
Create the forum for a two way communication. Don't just talk, listen to them. Listen to their questions, their grievances, their woes, their pains, their confusions etc. "Let every man be swift to hear, slow to speak, slow to wrath, for the wrath of man does not produce the righteousness of God." (Jas. 1:19-20). How would you know what is in them if you didn't listen to them? How would you know if they were following you, if you didn't listen to them? "If any of you lacks wisdom, let him ask God, who gives to all liberally and without reproach and it will be given to him" Jas. 1:5. Listen to and judge cases among the siblings.

10. Reward them
God rewards those who 'diligently' seek Him. God honours those who honour him. God has a reward system. David asked "what shall be done to the man who killed Goliath and took the reproach from Israel?" We should not only correct or discipline our children, we must reward them also! We must reward them for being good children. We must reward their efforts, even if they didn't score the full marks. We must reward their obedience. We also could introduce incentives; something to look forward to. Note that charity must begin at home!

11. Pray for them
Jethro said to Moses, "Stand before God for the people, so that you may bring the difficulties to God". (Ex. 18:19) Pray for them to be all that God wants them to be. Pray for them to overcome their challenges and all the assaults of the enemy. Pray for them to make the right decisions in life. Pray about their future. Stand before God for them; like the Syrophoenician woman whose daughter was demon-possessed; like the father of the epileptic boy, etc.

12. Guide them
Guide them in making decisions, especially the very important decisions like the course to study; the universities or colleges; who to marry, etc. Don't abandon them. Note that the older children grow, the more they need their parents, as they are confronted with major life-defining decisions. I believe you don't have to lose your children to the devil or the world. You can still win with your children!

God bless you!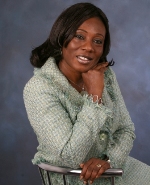 Rev. Funke Ewuosho

---------------------------------------------------------------------
Please visit our various websites for further studies, view/listen to clips of our latest messages and order products online. You can also refer your friends to our websites:

Fountain of Wisdom Ministries
Wisdom Life Training Center (Bible School)
CyberMessages
Discipling the Nations Broadcast
Wisdom E-Store
Streaming Faith Network
FOWM Podcast
Live Radio Webcast
Live TV (Video) Webcast